eInformatics@Austria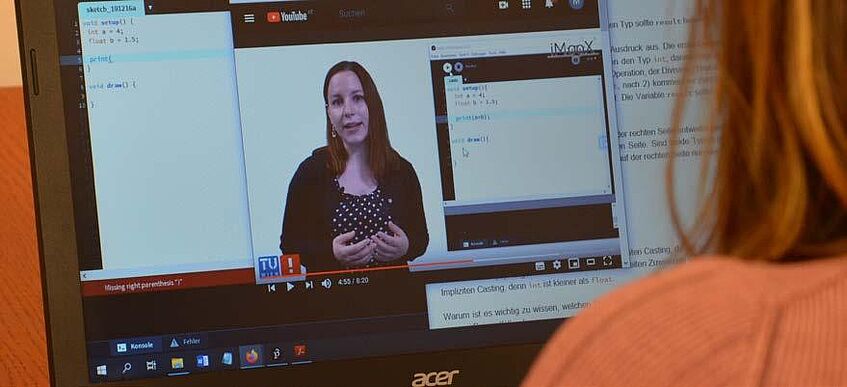 Basic computer science knowledge has become more important for all people: In schools, universities and in further education there is therefore a high demand for high-quality courses. The TU Vienna and the participating universities are therefore jointly developing so-called Massive Open Online Courses (MOOCs) with high professional, didactic and artistic standards.
When developing new content, MOOCs offer advantages for students and teachers: Learners benefit from the possibility to repeat learning sequences more often and thus to adapt them to their individual learning pace. The learning materials are prepared in many different ways. Teachers enable MOOCs to shift from pure knowledge transfer to a knowledge discourse.
In this MOOC development, the special focus is on packaging the learning material into stirring stories in order to spread basic knowledge broadly. Through the interaction of the diverse expertise of the participating universities, artistically designed, scientific learning experiences are guaranteed.
Impact
The MOOCS, which are developed by the scientific-artistic consortium of Austrian universities, offer teaching sequences of very high quality in terms of content, didactics and art to basic informatics knowledge. They can be used flexibly in different educational scenarios. The free access to the materials opens the contents for numerous target groups: for students and teachers at universities, for pupils and teachers at schools, and for the entire interested public.